Texas Swim Academy Owners Bruce and Kathleen McMordie Receive SBA 2014 Entrepreneurial Success Award
In the Community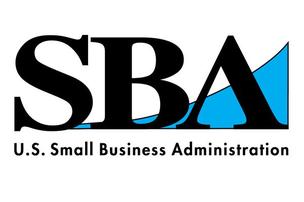 Each year, the SBA seeks and honors small business individuals across the country that have helped strengthen and grow the U.S. economy through their efforts within their local communities.   We're extremely excited and grateful to announce that the U.S. Small Business Administration (SBA) has awarded Bruce and Kathleen, owners of Texas Swim Academy, with the 2014 Entrepreneurial Success Award.
The Houston SBA serves 32 counties and accepts nominations in seven different categories. To be nominated the Entrepreneurial Success Award, individuals must own and operate businesses initially launched as small according to SBA size standards and subsequently develop into large businesses.
Meet Kathleen and Bruce McMordie
Kathleen and Bruce are both members of Survival Swim Association, National Drowning Prevention Alliance, and the United States Swim School Association. Just 10 years ago, Texas Swim Academy started off as just a home-based program with Kathleen and Bruce holding Katy students' swim lessons in their own backyard. In 2012, they worked tirelessly and diligently to open a new year-round facility that would not only give them the space they needed, but the ability to teach swimming lessons in the coolers spring and fall seasons. Kathleen and Bruce's passion for water safety is the driving force in all they do. After years of teaching children to swim in their own backyard pool, they feel very fortunate to have a facility that enables to share valuable water survival skills. "Our passion is instilling valuable water safety and life-saving skills to the next generation and serving the Houston and Katy communities. And we're delighted to be awarded with such a distinguished honor,"
Kathleen and Bruce will be honored this year, along with other SBA award recipients at the Houston District Small Business Awards Luncheon sponsored by SCORE Houston on June 12, 2014 at the JW Marriot. To read the full press release, click here.
You can find Kathleen and Bruce at the Texas Swim Academy facility teaching and managing day-to-day activities. Please stop and say hello! They'll be happy to explain their philosophy and approach to aquatic safety and introduce the right Texas Swim Academy program for your child.
SWIM SCHOOL IN KATY 
Texas Swim Academy is the best swim school near me offering result-oriented swimming lessons in Katy that cater to all ages and abilities. Our well-trained and experienced swimming instructors provide a variety of programs for infants through adulthood. For the little ones, we offer swimming lessons for babies and swimming lessons for toddlers focused on survival swimming skills to build a strong water safety foundation and foster water confidence at a young age. Once your child knows how to swim, our swim lessons for children will help refine techniques and build endurance, as the consistent practice of their swimming skills is an imperative part of becoming a strong swimmer. 
Our adaptive aquatics program is designed for children of all ages and abilities to ensure every child, including children on the autism spectrum, can benefit from these fundamental skills and enjoy the water in a safe and comfortable environment. Adults seeking to improve their swimming prowess or learn how to swim for the first time can enroll in adult swim lessons tailored to their specific goals.
Our swim lessons near me are a convenient and accessible way for you and your family to learn how to swim in a comfortable environment. Our dedicated instructors are passionate about teaching and ensuring your progress in the water. Take a few minutes to view Our Swimmer Stories to learn more about what other families are saying about their experience with Texas Swim Academy. 
Contact us to learn more about our programs or stop by our state-of-the-art swimming facility in Katy to register today. Be sure to follow our Facebook, Twitter, and YouTube pages for important news, updates, and swimming safety tips, and read our blog to keep up-to-date with important information on water safety and proper swimming lessons.