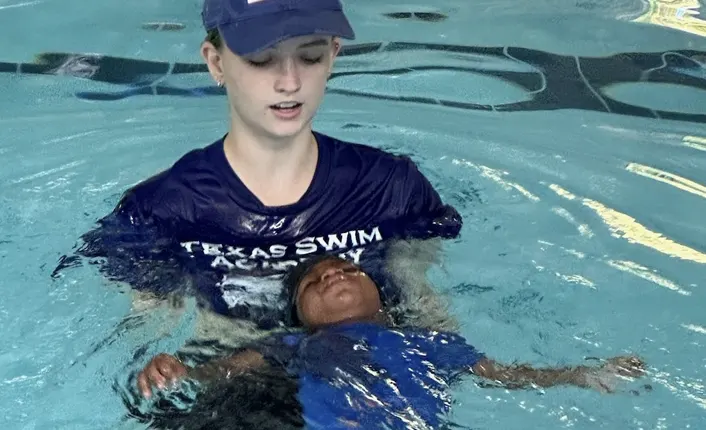 Give Your Child A Lifesaving Gift: Swim Lessons
With the arrival of swim season, give yourself peace of mind that your child is secure in and around water. Survival swim lessons are ESSENTIAL to provide a layer of safety against drowning. The life of a child is priceless, so don't risk it.
Proper swim lessons give your child valuable protection that can help save their life.
Register today to ensure your spot.
Equip Your Child With Life-Saving Skills
Our dedication to saving lives is unwavering. Our specialized one-on-one survival swim program is designed to provide your child with essential lifesaving techniques as quickly as possible. Because the sooner they know how to save themselves, the safer they are.
At Texas Swim Academy, your child will benefit from the devoted attention of our certified staff. Our mission to save lives is what fuels us. That's why we teach children as young as 6 months to swim in 6 weeks. As opposed to several months or more at other Katy swim schools.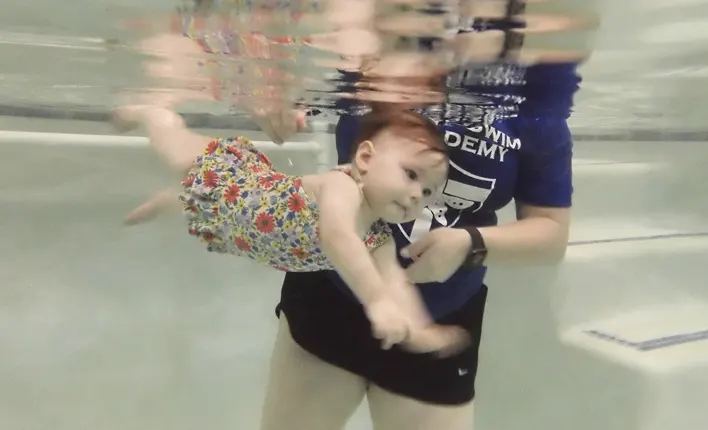 Choose Texas Swim Academy for Your Swimming Lessons
Now is the perfect time to get your family ready with swim lessons - the MOST VITAL Layer of Protection against drowning. The sooner you sign up for swim lessons, the safer your loved ones will be. Swimming is more than a hobby, sport, or even a passion. At its core, swimming is a vital life skill that saves lives.
We also offer adult swimming classes, stroke development, adaptive aquatic, and much more!
Register the ones you love for lessons today.
Hear From a Client
"If you're considering putting your child in survival lessons at Texas Swim Academy - run don't walk! I have been so thrilled with the progress they made with my son in such a short period of time. Ms. Claudia is amazing. She was so patient as he got over his fear of being in the water with a new person. I would recommend this to anyone who is considering it. The money is absolutely worth it to watch your child learn life saving skills in a matter of weeks."
REBECCA P.