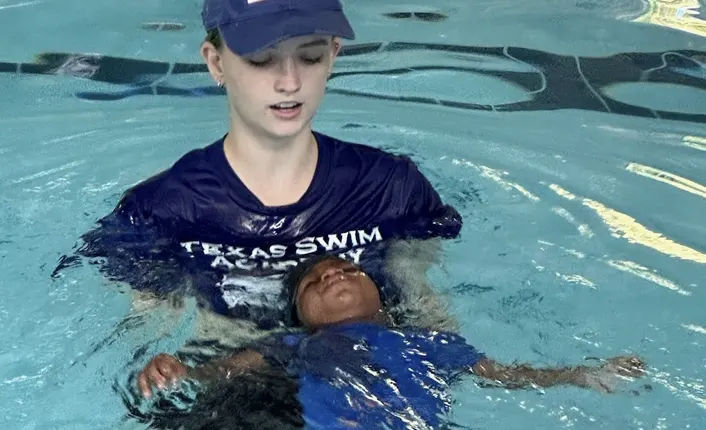 There Is No Drowning Season
Did you know that most drownings occur when a child is not actively swimming? It only takes a moment of curiosity or distraction for a child to find themselves in a life-threatening situation. That's why it's essential to equip your child with the skills they need to stay afloat and get to safety.
Our experienced and dedicated instructors at Texas Swim Academy teach children how to roll back to float, a skill that can be learned as young as 6 months old. Enroll your child in survival swimming lessons today and give them the gift of lifesaving skills.
Texas Swim Academy Is Katy's Only True Survival Swim School
With something as vital as saving lives, it's important to know you're trusting your children's safety to true experts. We provide families in Katy and the greater Houston area access to a results-based swimming program, advancing students from water safety to confident water enjoyment. We use intensive in-water training by a Survival Swim Specialist, using our effective methods of consistency and repetition.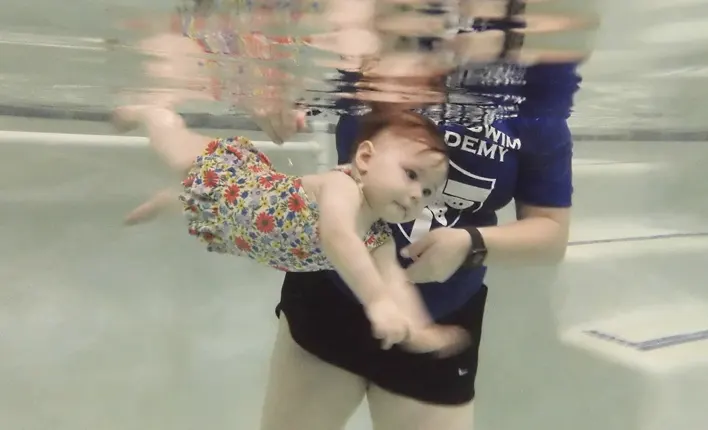 Sign Your Child Up for Survival Swim Lessons Today
Remember, the most dangerous thing in a home is a pool without proper protection. But with the right layers of protection in place, along with the lifesaving skills taught at Katy's Survival Swimming School, you can have peace of mind that your child is safe around water.
We also offer adult swimming classes, stroke development, adaptive aquatic, and much more!
Register the ones you love for lessons today.
Hear From a Client
"If you're considering putting your child in survival lessons at Texas Swim Academy - run don't walk! I have been so thrilled with the progress they made with my son in such a short period of time. Ms. Claudia is amazing. She was so patient as he got over his fear of being in the water with a new person. I would recommend this to anyone who is considering it. The money is absolutely worth it to watch your child learn life saving skills in a matter of weeks."
REBECCA P.