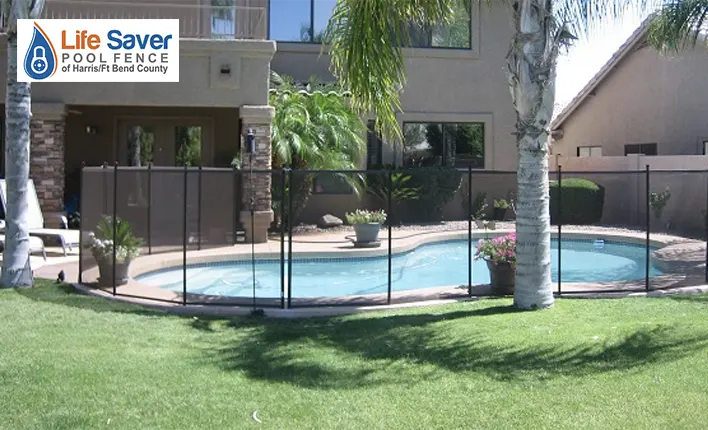 Don't Let Fun Turn Into a Tragedy
We all have fond memories of splashing and playing in the water under the warm sun. But in just a few seconds, the fun can suddenly become a very scary situation. It only takes an instant for a child to be pulled underwater and then only moments for drowning to occur. Drowning is fast and silent. And at busy swimming pools, it's easy for a child to go unnoticed, even by lifeguards and watchful parents.
For children ages 1–5, drowning is the number 1 cause of death.
Ages 5-14 drowning is the 2nd leading cause of death.
When it comes to keeping children safe, constant supervision and vigilance is paramount. Don't rely on lifeguards or other parents to watch your children - nobody can watch all the swimmers at all times. The best way to ensure your child's safety is to actively monitor them while they are swimming, as well as giving them swim lessons and using a fence to protect them from accidentally falling in your pool.
The Importance of Pool Fences
When you own a pool, safety barriers are a necessity for protecting children and pets around the water. Pool fences are one of the best and easiest ways to help prevent accidental drownings from happening. According to the CDC, a four-sided isolation fence which separates the pool area from the house and yard reduces a child's risk of drowning by 83%. Whether it's a fence or a pool or hot tub cover, an extra layer of protection should be in place to help prevent accidental falls in any body of water.
If you're looking for a quality pool fence, we recommend visiting https://www.houstontxpoolfence.com/ for more information. They offer free estimates and a lifetime warranty for your barrier or gate.
For other ways to keep your pool safe, follow the six layers of protection against drowning:
Layer 1: Stay Within Arm's Reach of Your Child
Layer 2: Adult Supervision Is a Must
Layer 3: Teach Children How to Survival Swim
Layer 4: Create Several Pool Safety Barriers
Layer 5: Make Pool Safety Equipment Easily Accessible
Layer 6: Learn CPR
While a pool fence is a vital layer of protection, it's no substitute for survival swim lessons. To make sure your child is truly safe in and around the pool - whether you're with them or not - it's crucial to give them the skills they need to protect themselves. Sign up for survival swim lessons today to ensure your child's safety.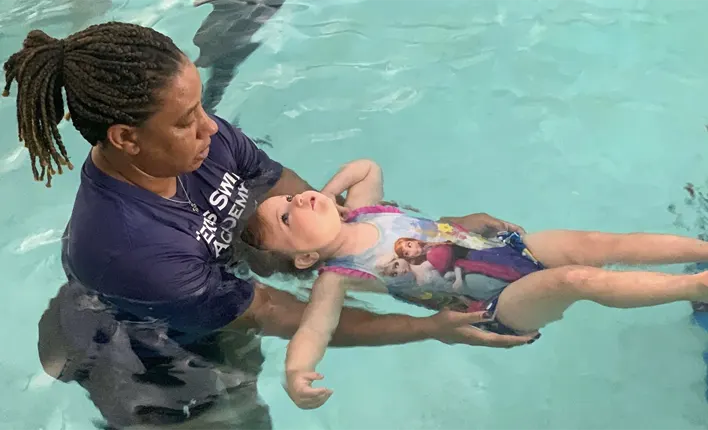 Why Choose Texas Swim Academy?
We are serious about saving lives.
Our unique one-on-one approach to survival swim lessons is designed to equip your child with life-saving skills as quickly as possible, so they can learn to swim in weeks, not years. Because the sooner they know how to save themselves, the safer they are.
At Texas Swim Academy, your child will get undivided attention. We were truly founded on a mission to save lives. That's why we teach children as young as 6 months to swim in as few as 6 weeks. As opposed to several months or more at other Katy swim schools.
Register the little ones you love for lessons today!
Hear From a Client
"If you're considering putting your child in survival lessons at Texas Swim Academy - run don't walk! I have been so thrilled with the progress they made with my son in such a short period of time. Ms. Claudia is amazing. She was so patient as he got over his fear of being in the water with a new person. I would recommend this to anyone who is considering it. The money is absolutely worth it to watch your child learn life saving skills in a matter of weeks."
REBECCA P.